Dear Members: 
Excuse any typos, as my cold hands can't believe it is May and is still frosty on my bike ride to work. But enough complaining – the sun is shining and the birds are singing – surely Summer is around the corner.
Read on for some Club updates: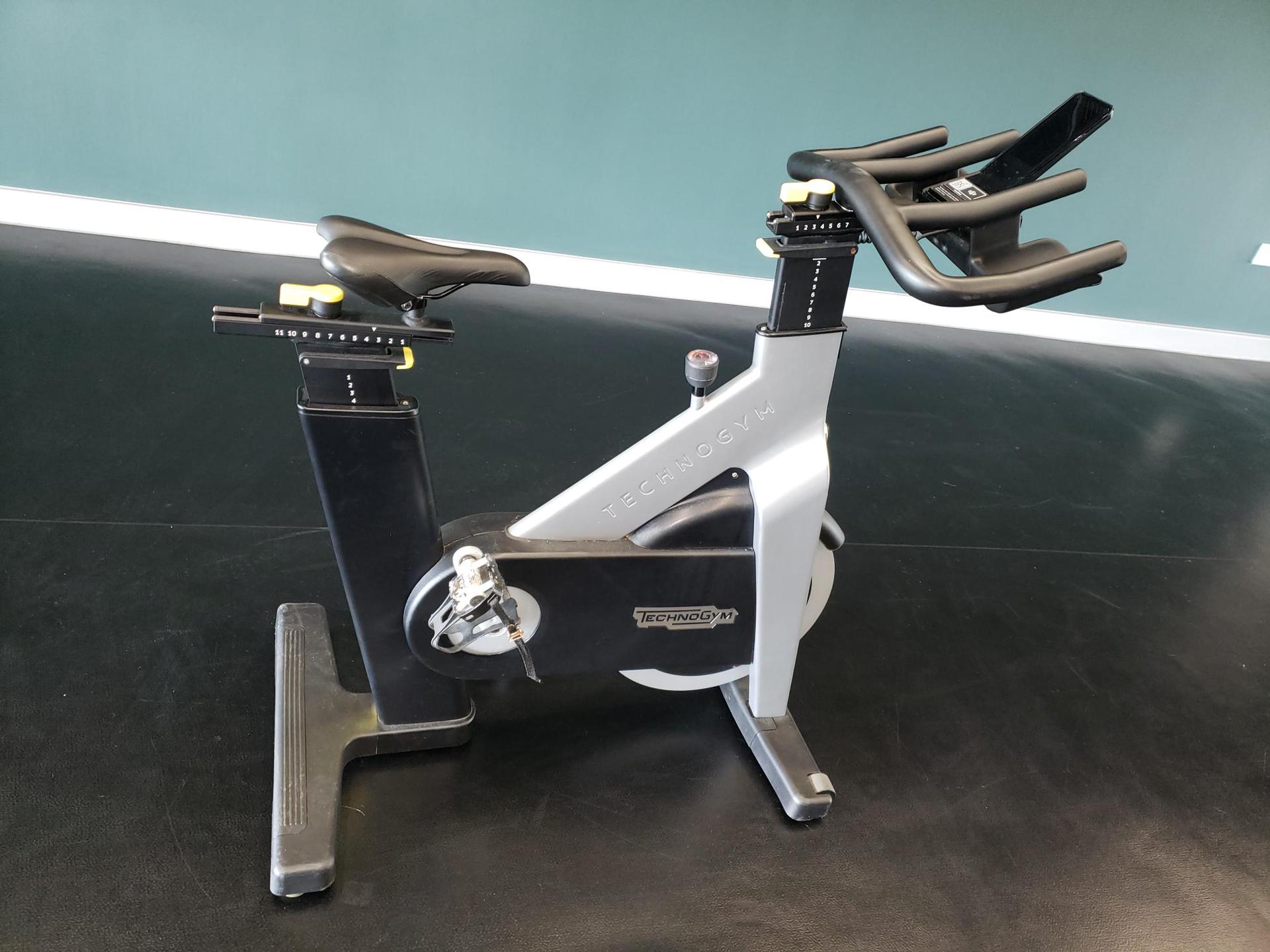 Fitness Class & Cardio Tennis
No-Show Policy
Why the picture of a rider-less bike? Because no-one likes to be spinning by themselves! And despite the popularity of our spin classes and waiting lists for nearly every class, we still have lonely bikes – due to No-Shows.
Starting May 17, there will be a consequence for no-showing to a class: a fee of £10 will be assessed and you will be blocked from booking a class until it is paid. Now, before you unholster your keyboard, let us reassure you: this is not a revenue measure. We are hoping that this revenue item stays empty, as it would mean no more no-shows!
So some T&C's regarding the policy: 
Grace Period
We understand that sometimes there are legitimate excuses for a no-show – though it takes just a click of the Fitsense app to cancel up to 2 hours before your class start. So your first two no-shows are considered a grace period. Only after a 3rd will the fine be assessed.
Waiting List
If you are on the Waiting List, please ensure you are checking the Fitsense app to see if you have been added to the class. If you were added from the waiting list, and don't attend, it still counts as a No-Show. So if your plans change, cancel off the waiting list to open a spot for the next person.
Check-In
When you enter the Club through the gates, the Fitsense app automatically checks you in for the Class. So for Cardio Tennis, don't forget to stop in to Check-In at the gate to register your attendance.
AND NOW THE GOOD NEWS
With this policy in place, we will be able to remove the 3 class booking restriction after May 17!
Any questions regarding the above, please contact Head of Fitness Marcus Whitehead at marcus@iltsc.co.uk.
Social Play
In preparation for the allowance of mixing indoors on the 17th, we are preparing to restore some of the social rackets play for squash, racketball and tennis. We are just awaiting some government guidance on what would be allowed and how to facilitate that, but should have an update for you next week.
The SERVE Team are busily preparing for the opening on May 17! We will be serving table-service weekdays from 8am to 7pm. The kitchen will be serving from 10am to 6pm. On the weekends, SERVE will be open from  9am to 3pm for drinks and food.
The Horsebox will remain open for takeaway food and drinks weekdays only. Also, be on the lookout for a new partnership with a social enterprise called Cart Blanche, who will be offering amazing espresso machine hot drinks alongside the Horsebox. They will be here for demonstrations in the middle of the day for the next two Thursdays – more news forthcoming about that!
In preparation for the changes, the Horsebox will be CLOSED on Thursday and Friday, May 14 and 15th to allow Chef Louisa to prepare for SERVE's opening.
As always, we are here for you, so please do not hesitate to reach out to your Member Admin Manager Nicola at Nicola@iltsc.co.uk or me at adam@iltsc.co.uk if you need anything.
Have a lovely day.!
Adam
/wp-content/uploads/2017/04/logo.png
0
0
Nicola Bayne
/wp-content/uploads/2017/04/logo.png
Nicola Bayne
2021-05-27 09:48:16
2021-05-27 09:48:16
Members Update May 7th