Dear Members: 
So much happening on court that it deserves it's own email!  Keep up to date with the latest we have going on the in the Tennis side with some updates below:
2021 Club Tennis Championships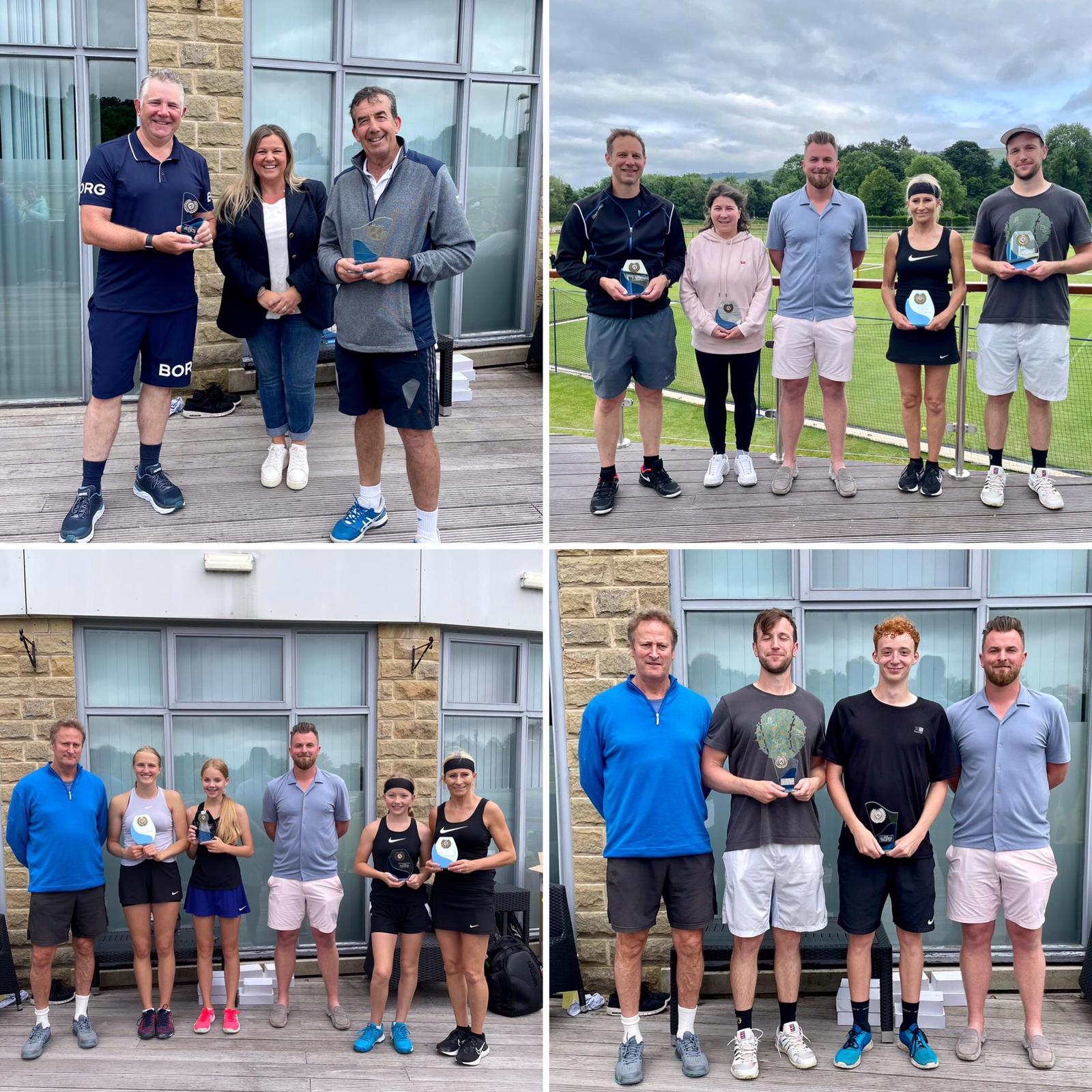 What an incredible three weeks of competitive tennis we had. A massive thank you to all of the competitors for entering and seeing how you ranked up against your fellow Members. Congratulations to the 2021 winners who duked it out on the courts this past Sunday. We had some incredibly exciting rallies in front of a socially distanced crowd enjoying a great BBQ on the terrace.
Ladies Singles -Alice Brook
Men's Singles- Tom Horsfall
Ladies Doubles- Alice Brook / Holly Huby
Men's Doubles – Tom Horsfall
Mixed Doubles- Jonny Dow/ Katie Charnock
Men's Super Vet Singles Geoff Wright
Ladies Vets Singles-Michelle Eldridge
Mixed Vets Doubles- Steve Baker/ Michelle Eldridge
Ladies Div 2 Singles – Marione Horsley
Ladies Doubles Div 2 -Marione & Julia Horsley
Ladies Vets Doubles – Rachel Doherty/Michelle Eldridge
Boys Under 10 Singles- Maxim Sokol
Girls Under 10 Singles- Jameela Terzic
Girls Under 14 Singles- Isabella Charnock
Girls Under 18 Singles- Alice Brook
Girls Under 12 Singles- Jameela Terzic
Girls Under 16 Singles Izzy Shah
Girls Under 18 Doubles- Alice Brook/ Holly Huby
Under 8 Mixed – Hugo Asmussen
The tournament runs from Saturday 24th July to Saturday 31st.
We have events from 8 & under up to over 55's. The level is competitive but if you are looking at testing your skills against players from the north of England please get your entry in.
You must have a BTM (British tennis membership) to enter as well as a rating. Please click the link and type "Ilkley" into the search bar – https://competitions.lta.org.uk.
Entries close online on Saturday 10th July.
There are two tennis box leagues – Ladies Singles and Men's Singles, and they parallel throughout the year. Each player gets to play all the others in the same division per round. At the end of the round, the top two players get promoted and the last two players move down one division.
The leagues have been run since November 2016 and after a pandemic pause, they are trying to get back up and going. The next round begins 1st of July.
If you are interested in joining, please reach out to Esmaiel at itboxleagues@gmail.com.
Remember, in addition to the Ilkley Open we have a few tournaments coming up at the end of the month including:
County Week: July 19-23
Ilkley Open & British Tour: July 24-31
Ilkley 10's & 11's Summer National Tour: August 1-4
If you have any questions, please do not hesitate to reach out to me at kyle@iltsc.co.uk
See you on court!
Kyle Brassington, Head of Tennis
/wp-content/uploads/2017/04/logo.png
0
0
Nicola Bayne
/wp-content/uploads/2017/04/logo.png
Nicola Bayne
2021-06-30 11:27:44
2021-06-30 11:29:08
Tennis Update from Kyle