Annual General Meeting Held
The AGM was held on 22 November 2021 in SERVE Cafe Bar attended by a number of Members.  Here are the Meeting Minutes:
At the AGM, the new Board was elected.  Chris Brown and Simon Bentley have stepped down as Chair and Honorary Secretary respectively after several years of sterling service.  Their tenure covered some very difficult times, including the effects of the Covid pandemic and replacing the General Manager.  Chris and Simon dedicated an extraordinary amount of time, as did the other Directors, Rik Smith and Andrew Merrick, to keep the club solvent and had to make some difficult decisions regarding staffing.
Rik Smith has been elected Chair, following a spell as Honorary Compliance Secretary.  Andrew Merrick is continuing as Honorary Treasurer.  Mike Henley joins the Board as Honorary Compliance Secretary and Trevor Jenkins joins as Honorary Secretary.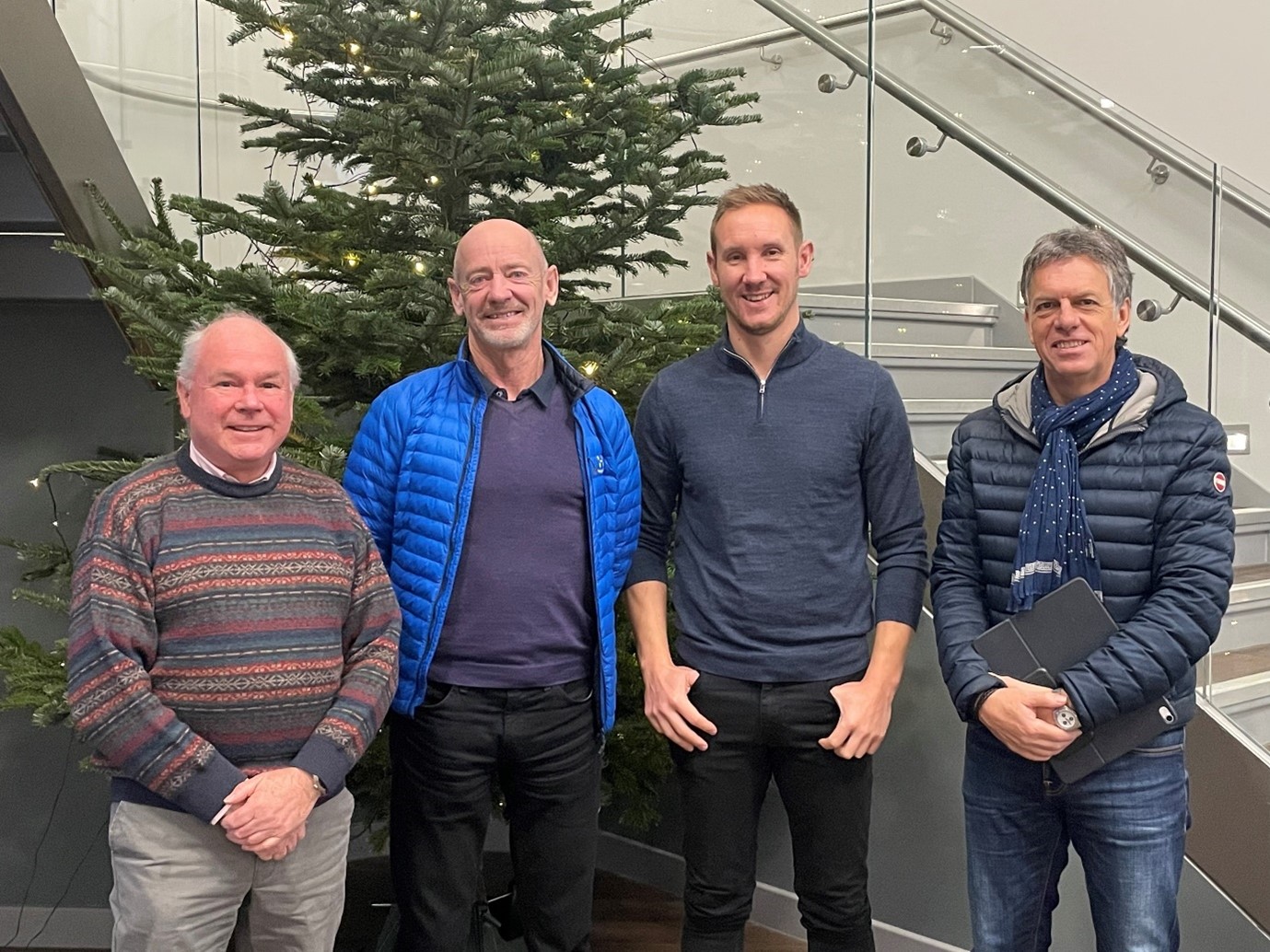 ILTSC Board:   Trevor Jenkins, Andrew Merrick, Rik Smith, Mike Henley
Chairman Rik Smith    (rik@iltsc.co.uk)
Rik was originally a junior tennis player at the club and returned to ILTSC around 12 years ago. He assisted the Tennis Committee, reformatting the club tournament and box leagues, prior to becoming Tennis Chair, and more recently joining the Board as Compliance Secretary helping steer the club throughout the pandemic. Rik is the founding director of an Architectural and interior design practice. In recent years Rik was accepted as a member of The British Institute of Interior Design, the UK's only Professional Institute for Interior Designers, with the practice also becoming a Chartered Architectural Practice with the RIBA. In addition to his own company, Rik is involved in several businesses, lending his operational and strategic skills. You'll see him in all areas of the club as an active gym, tennis, squash player and occasionally frequenting the bar!
Honorary Treasurer Andrew Merrick   (andrew@iltsc.co.uk)
A Rackets member (with a few years' gap) since 1997, Andrew has played in the Wharfedale and Men's teams. He joined the Board in 2020, having retired from full time work in senior Finance positions with, amongst others, Jet2.com and Irwin Mitchell, a national law firm.  Andrew is on the Board of Yorkshire Water and chairs the Audit Committee there and at a small Midlands-based Building Society. He is also Treasurer at Nell Bank Charitable Trust.  He runs ultra marathons and plays golf in his spare time.
Honorary Secretary Trevor Jenkins       (honsecretary@iltsc.co.uk)
A Rackets member for about 30 years, Trevor has served as Tennis Chairman, member of the Policy Committee and latterly Member Without Portfolio on the Members' Committee.  He has represented the Club in the men's Yorkshire and Leeds Leagues and the mixed Wharfedale League.    His wife Jalna has been on the Junior Committee.  Both his sons came through the Tennis Performance programme and went on to represent their universities.  Following careers in civil engineering, offshore oil & gas and management consulting, he helped set up LINK, the cash machine network, where he was General Manager.
Honorary Compliance Secretary Mike Henley  (mike@iltsc.co.uk)
Mike has joined the board as Compliance Director. He has played tennis from being a junior and has been a member of the club for the last 14 years. He is a lawyer and was a partner at the law firm which is now Squire Patton Boggs, a partner at PA Consulting Limited, and latterly Managing Director of HSBC Global Services. In addition to Compliance, Mike will be focussing on commercial matters at the club, in particular those relating to the Ilkley Trophy tournament.
Trevor Jenkins
Hon. Secretary
ILTSC
20/12/2021
Treasurer Quarterly Update
Hello, with apologies for the delay, welcome to the latest quarterly Finance update to ILTSC members. The focus of this edition is current year performance, the accounts for the year ended 31 March 2021 were reviewed by our auditors and made available on the club's website in plenty of time for the Club's recent AGM. Below is the update, please reach out if you have any comments.
Treasurer Club Update Dec 2021
December 2021
/wp-content/uploads/2017/04/logo.png
0
0
Nicola Bayne
/wp-content/uploads/2017/04/logo.png
Nicola Bayne
2021-12-20 16:43:55
2021-12-20 16:43:55
AGM, Board Updates and Treasurer's Update