Dear Members: 
It's like a prank being pulled on us: As I type up this email to entice you with the fact that we are close to opening the Grass Courts, the skies are opening up with the first rain we have had in weeks. I can hear Groundskeeper Richard Lord howling with laughter at my sunny California optimism for a sunny May 1 reopening of the grass courts.
Read on for some more updates from the Team!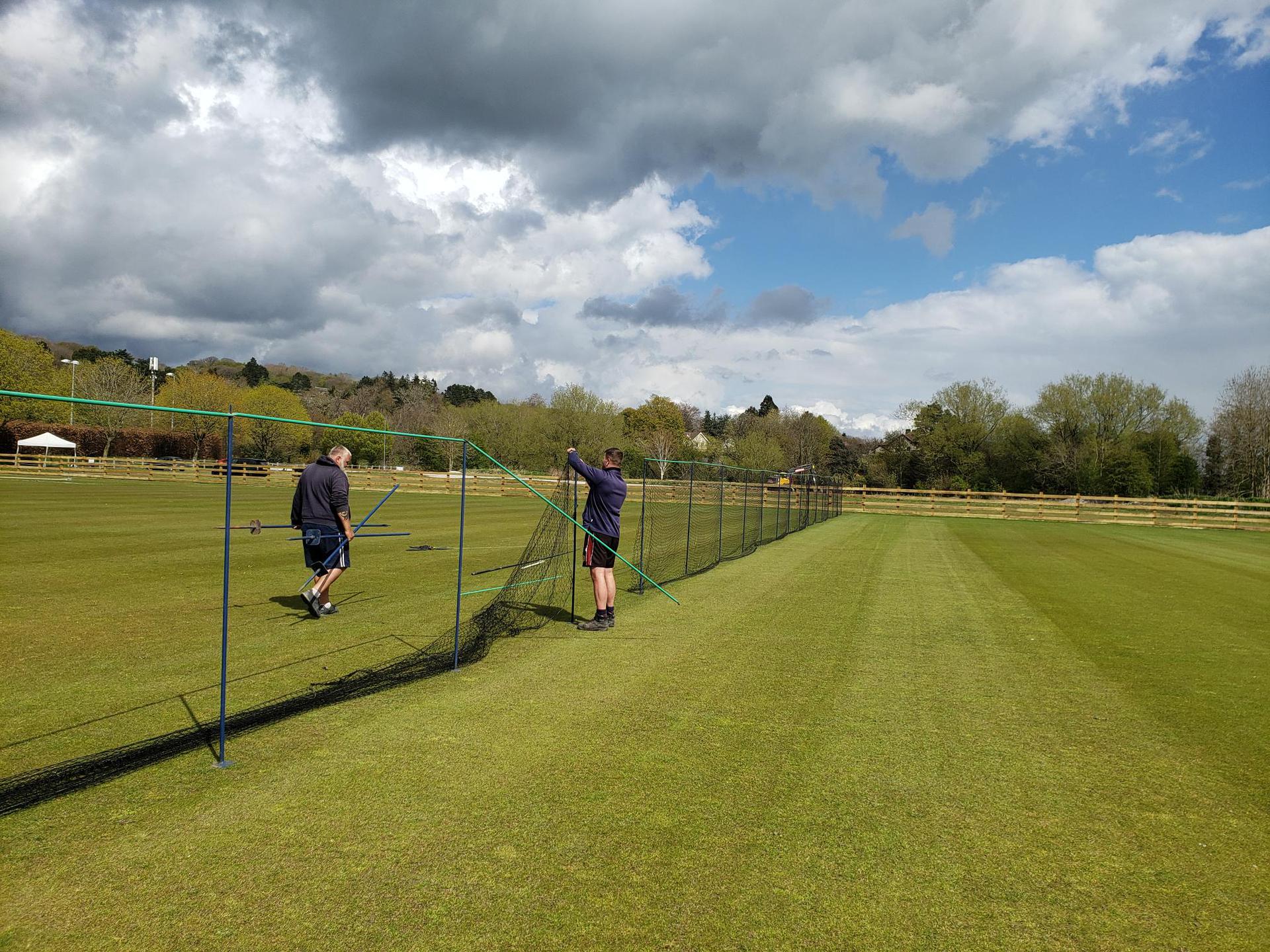 Fitness Update from Marcus
Firstly, let me thank you for all your positive feedback about the reopening of the club and the offering we have provided. It's not been an easy period in our lives but its great to see people back enjoying training in the gym and the spin classes on the balcony.
The next phase of our reopening is looming.
On May the 17th we can open the studio doors and reintroduce fitness classes inside. I know this is a large portion of many members experience and the instructors cannot wait to see real people!
Before we can start our new timetable delivery we would like everyone to return the fitness equipment borrowed. We have left it as late as possible as we know many people have been using the equipment to take part in our great online classes via zoom and didn't want you to miss out.
We ask that all equipment be returned this coming week Monday 3rd of May to Friday 7th May to give us plenty of time to deep clean it all and establish which items may need replacing / mending.
We cannot wait to see the best studio in Yorkshire full again (socially distanced).
Thank you for being a member. – Marcus – marcus@iltsc.co.uk
Outdoor Courts
The grass courts are opening tomorrow, Saturday 1st May! The Grounds Team have been hard at work making sure they are ready for play at 11am (weather dependent).
A couple of safety notes: only play on the grass courts if they are dry to the touch and please only play in recognised tennis shoes. Please speak with a coach if you are unsure on your footwear.
Same as the outdoor courts, you can cancel with a full refund up to 1 hour before play so please keep an eye on the forecast if the weather seems temperamental. We will close the courts when the forecast is suggesting that they will be unfit to play on, however please continue booking and cancelling for weather the same as you have been doing on the hard courts.
As promised, we have pushed back the outdoor lights on the hard and AstroTurf courts to now come on at 8pm, so you can play longer without having to pay for lights.
Tennis Events
Vets Tennis is returning from 4th May. This is bookable through your tennis account.
The Club Championship dates have now been confirmed. More information will follow but please do make a note of the dates in your diary:
Start date – Saturday 5th June
Finals date – Sunday June 27th (BBQ and Family Day)
We will be holding a charity doubles tournament on Wednesday 23rd June from 10:00-1:00pm for Yorkshire Cancer Care. You will see that the outdoor hard and astro courts have been booked to cater for this.Look for the donation buckets around the club nearer the time.
Junior Coaching
Our junior coaching programme is back up and running. If you have juniors that are interested in some coaching sessions, please reach out to me for more information.
Indoor Tennis & Squash & Racketball
May 17 is around the corner, where we resume mixed play indoors. We will keep you informed as to any changes..
See you all on court soon.  – Kyle  – kyle@iltsc.co.uk
Chef Louisa and the Food & Beverage Team have been busily preparing to reopen the cafe-bar, aptly renamed SERVE. Stay tuned for details of the reopening on May 17 and a TASTER day to try the new menu made up of new flavours and old favorites. We look forward to hosting you in Ilkley's venue with the best views.
As always, we are here for you, so please do not hesitate to reach out to your Member Admin Manager Nicola at Nicola@iltsc.co.uk or me at adam@iltsc.co.uk if you need anything.
Have a lovely day.!
Adam
/wp-content/uploads/2017/04/logo.png
0
0
Nicola Bayne
/wp-content/uploads/2017/04/logo.png
Nicola Bayne
2021-05-27 09:45:12
2021-05-27 09:45:12
A Word from the Team