Dear Members: 
A massive congratulations to many of our Members and Team (Gareth, Jonathan, Henry) who ran in the Ilkley Half! I politely cheered you on from the sidelines, it would be uncouth for me to discourage our Members with a record time (the same strategy I employed in the Club Championships).
Read on for some more updates from the Team!
Making Gains with Marcus – Fitness Update
Boris and the scientists have decided that as of the 19th July we are now free to mingle to our hearts content!
In response to this announcement, we have increased our fitness class capacity, but we are erring on the side of caution as numbers remain high in the area.
We have increased the Capacity in the spin classes from 15 to 18 and in the main studio we have increased the numbers from 12 to 16. No one is ready for a full on return to  pre-Covid spacing(24 in the spin studio and 20 in the main studio) so a staggered return to those numbers is being implemented for your security and comfort. This is also a traditionally quiet period of the year due to school holidays so the demand to increase the class sizes past these small increases is not there at the moment.
In the gym we will continue utilise squash court 3 with its separated training areas and maintain the screens between the treadmills as this will stop unwanted sweat invaders. We will remove the screen between the barbells and the core machine as these areas are already spaced out. .
If instructor led classes are still a bit daunting, then why not try one of our virtual spin classes? Or take part in one of our classes from your front living room via Zoom? Please don't by shy about having a go at one of these and if you need a refresher or tutorial on how to get started, please do not hesitate to ask myself or a Fitness Instructor..
Whatever your fitness needs, we have you covered: at the gym, in the studio or at home we will keep you moving!
We ask that people continue to sanitise their hands upon entry and spray down machines after use to help maintain high hygiene standards, which we believe should be how a gym is run regardless of Covid.
We have your health as our number one priority always.
Normality is just around the corner but it could be a long corner.
Thank you for being a member.
Marcus, Head of Fitness – marcus@iltsc.co.uk
Relaxing of Covid Restrictions
Please cue up Queen's "I Want to Break Free" before reading this next section.
Barring any last-minute Boris pivots, Monday July 19 will see the relaxing of much of the applicable restrictions that have been imposed on the Club to prevent the spread of Covid.
The following changes will take place from Monday onwards:
Table service is no longer required in SERVE. Please queue at the bar, pay at the till and receive your drinks at the bar. Food will be served at the table.
The Viewing Gallery will remain closed throughout the tournaments but will re-open on August 5.
There will be no limitations on groups sat at a table inside SERVE.
Spectating indoors will be allowed again.
There are no limits to numbers on the squash courts, so mixing of groups for socials is again allowed.
There are no mandated class restrictions and we will begin increasing class attendance allowances – but gradually.
Face-covering indoors will not be compulsory but welcome.
Regardless of the spectrum of opinions on the pandemic, there have been some reasonable takeaways and we will be adhering to those still:
Hygiene and cleaning efforts have been stepped up and we will continue to maintain those measures.
Equipment spacing in the fitness centre will remain in place.
As mentioned above, class size will increase – but gradually.
Continue to check-in with the NHS app if you are headed to SERVE or are a guest of the Club or check-in with your Fitsense app when visiting the Club.
Please also stay home if you develop any of the documented symptoms of Covid.
We will continue to offer lateral flow testing to our Team.
As the Club has completed gone cashless, it will remain so. We will continue to only accept card payment. We are a much smaller team than we were pre-Covid and being cashless has offered a streamlined, transparent, accounting to the Club's finances.
At the Baseline with Kyle – Tennis Updates
Junior Coaching
The Summer Term for Junior Coaching wraps up this weekend. There is still space for the three different weeks of Tennis Camps – for both half-day for the Under-8's and full-day for the 8-12 year-olds.
Our Autumn Term will restart September 6th and we will be advertising the dates closer to that time.
We are also pleased to announce a great new addition to the junior programme  to introduce tennis to children in a fun and relaxed environment.  In partnership with the LTA, our Club and Coaches will be offering six new LTA Youth courses this Autumn. These will be available to book from Monday 19th and will commence in September.
Your child will receive 6 tennis lessons, a racket, balls and a t-shirt. It's a great way to get into tennis and carry on into our Junior Programme.
Tournament News
Next week we have Men's Division 3 County Week on our grass courts. Norfolk, Nottinghamshire, Lincolnshire, Northamptonshire, Derbyshire and Somerset will be battling it out for promotion. Come down and watch some of the country's best players.  I will be representing Yorkshire Division 2 in Manchester and Coach Jo Craven is the Division One Ladies Captain, playing in Eastbourne, hoping to bring it home for the white rose.
The following Saturday, the 24th sees the start of the 124th Ilkley Open. Players from all over the country will be competing for a chance to be crowned champion.
Sunday 1st August is the first day of the new Summer National Tour 10&U and 11&U. This could be your chance to see players that could be competing in Wimbledon 2030. Come on down and support our three performance players that are in the draw: Isaac Sallu, Ben Winterbottom and Maxim Sokol.
Court News
For Members that are looking to play during the Ilkley Open, I will be releasing courts in the evenings when the tournament has finished for the day. Please keep an eye out on a day-to-day basis.
See you all on court soon.  – Kyle, Head of Tennis  – kyle@iltsc.co.uk
Rally with Robbie – Squash & Racketball
Welcome to our new and returning squash and racketball players! Just a reminder that we have two social times (free play) for Members to play squash and one racketball social. Please reach out to me at nzpoms@btinernet.com for more information.
In addition, plans are in the works for a Squash England Tournament in October. We are looking for a sponsor so please reach out to myself or Adam if you are interested.
Robbie Burnett – Head of Squash
Preston to Play at Wimbledon!
A huge congratulations to Ilkley Member Jack Preston. The 14-year old won the County finals in the Road to Wimbledon event and is now taking part in the main draw at Wimbledon. It is a  great achievement and it will be an amazing experience. We look forward to seeing you in your Wimbledon whites in the coming weeks!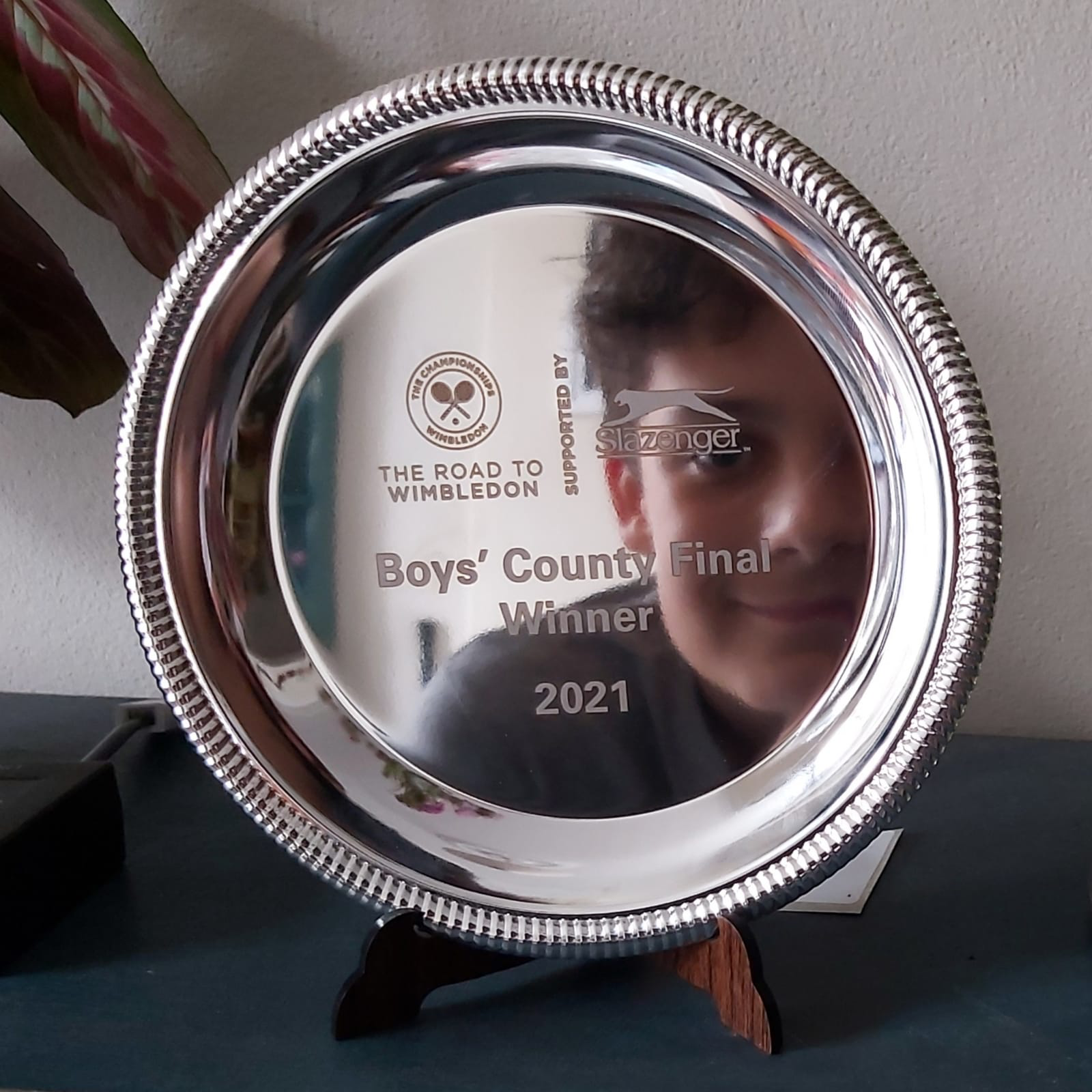 New to the Club?  Catch up on our past updates for more information about your Club.
As always, we are here for you, so please do not hesitate to reach out to Nicola at Nicola@iltsc.co.uk or me at adam@iltsc.co.uk if you need anything.
Have a lovely day.!
Adam
/wp-content/uploads/2017/04/logo.png
0
0
Nicola Bayne
/wp-content/uploads/2017/04/logo.png
Nicola Bayne
2021-07-16 09:58:21
2021-07-16 09:58:21
A Word From the ILTSC Team