Dear Members: 
If you have been down to the Club, you've see the Team has been steady at it, preparing for summer! The weather has finally cooperated and it's fantastic to see our Members enjoying the sunshine on the grass courts and the SERVE terrace. The hard courts are being resurfaced and they should be ready for the weekend! Read on for some more updates from your Club.
WIN a pair of Karakal rackets and a box of Dunlop balls for you and your playing partner!
To celebrate the return of full squash, England Squash are giving away a pair of Karakal rackets and a box of Dunlop balls on social media every week for the next six weeks!
For your chance to win, simply share your celebratory return to play squash videos and photos on either Insta, Twitter and Facebook using hashtag #courtcomeback and tag in England Squash.
To kick it off,  some of the Team got together with some squash players for an induction into this great sport! Nicola, Kyle, Pete and Adam all had a whirlwind dash on the courts and have the bruises to prove it!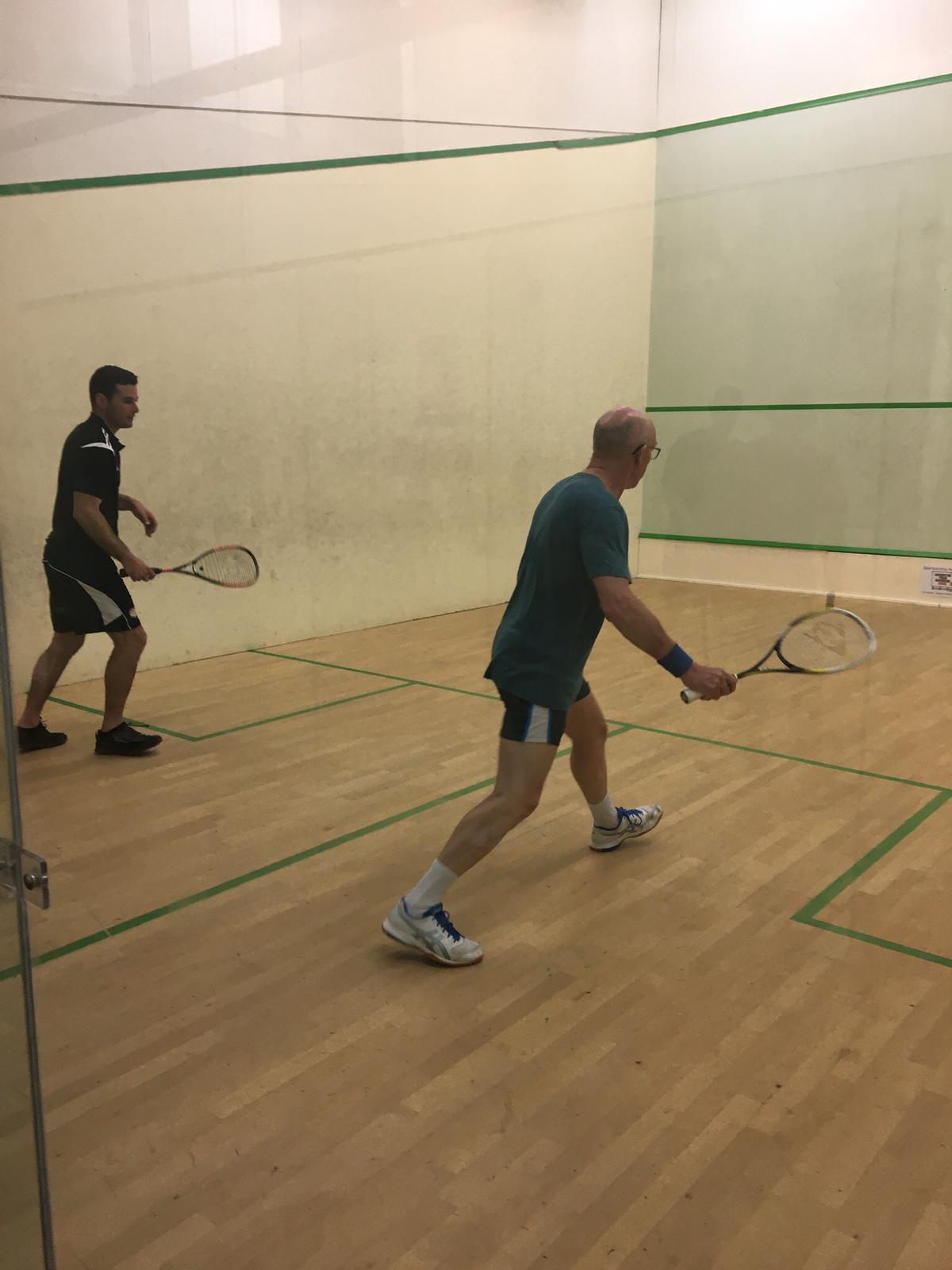 BBQ on Saturday 11:30am-4pm
Come watch some exciting action on the grass courts for the Opening Day of the Club Tennis Championships this Saturday. Chef Louisa will be out on the terrace selling some hamburgers, hot dogs and veggie burgers. We will have drink specials on offer as well, so invite your friends and family down for some fun in the sun.
You've seen all of us and our cheery faces popping around the Club making sure all runs smoothly. Now is your chance to join this all-star crew. Fancy a role at your own Club?
We are seeking an additional Duty Manager. Our Duty Managers are the smiling face of the Club. All of the Department Heads take a shift, supported by a couple of strong team players. We are looking for the next one. Our Duty Managers assist our Members with questions, check Members in, give tours of the Club to new prospects, and assist with bookings. They also support the Cleaning, SERVE and Admin Teams. Weekend shifts are standard.
If you are someone you know is interested, please have them email Nicola@iltsc.co.uk.
We have acquired a small collection of water bottles and other materials left at the Club. If you think you might have left something, ask at Reception and a Duty Manager can help reacquaint you with your lost property.
As always, we are here for you, so please do not hesitate to reach out to your Member Admin Manager Nicola at Nicola@iltsc.co.uk or me at adam@iltsc.co.uk if you need anything.
Have a lovely day.!
Adam
/wp-content/uploads/2017/04/logo.png
0
0
Nicola Bayne
/wp-content/uploads/2017/04/logo.png
Nicola Bayne
2021-06-02 18:39:49
2021-06-02 18:41:15
A Word from the ILTSC Team